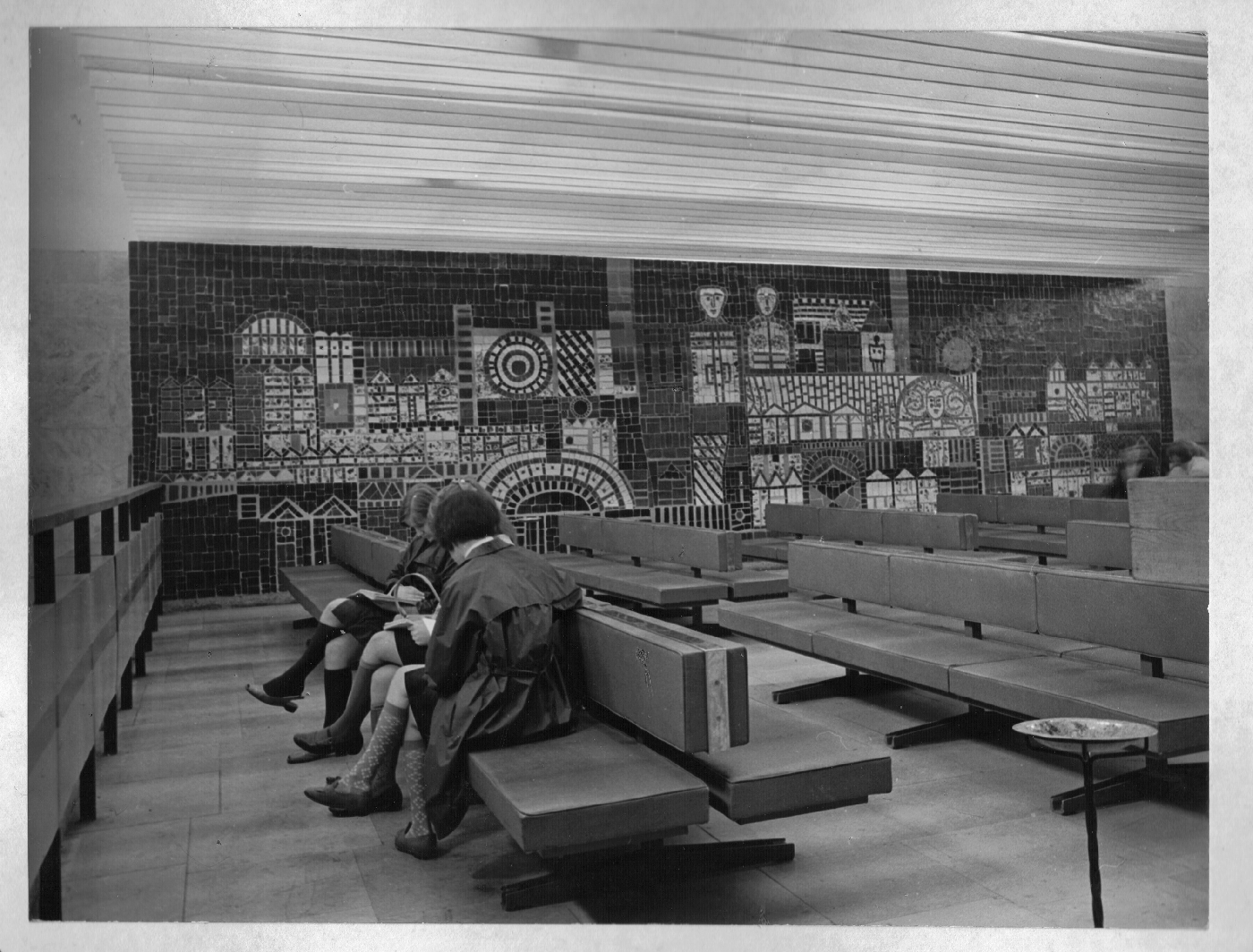 Factories of Motion: On the Problems of Designing Railway Stations in Poland in the 1960s and 1970s
Z problematyki dworców kolejowych w Polsce w latach 60. i 70. XX wieku*
https://miejsce.asp.waw.pl/en/fabryki-ruchu-2/
Abstract
The work of architects employed during the communist regime in Polish state design offices, which significantly influenced the shape of the contemporary built environment, is often perceived as self-evident, worthless, and rarely is a subject of deep analysis and reflection. This text is an attempt to discuss such 'dull' state-produced architecture, through the example of late-modern railway stations and stops. Similarities in their design stem from a set of far-sighted rules shaping the design of the railway, which were elaborated in the late 1950s but brought widespread effects only in the 1960s. At that time a kind of functional canon of railway stations and stops had been established. According to those general functional principles, dozens of railway stations were built in various architectural forms in the period of intense investments during the 1960s and 1970s. This article analyses some of the best and most interesting examples of the architecture of railway stations in the People's Republic of Poland. Focusing on objects of small and medium size, it complements the existing research concerning large stations such as in Katowice and Warsaw, with less familiar 'peripheral' realisations. These structures appear to be representative of architects' average skill and taste located between architectural conservatism and experimental extremes.
This article is only available as an abstract in the English version of our magazine.
Kuratorka w Muzeum Rzeźby im. Xawerego Dunikowskiego, doktorantka w Instytucie Historii Sztuki Uniwersytetu Warszawskiego, zajmuje się architekturą drugiej połowy XX wieku w Polsce. Współautorka książek o polskiej architekturze postmodernistycznej: Postmodernizm polski. Architektura i urbanistyka. Rozmowy z architektami; Postmodernizm jest prawie w porządku. Polska architektura po socjalistycznej globalizacji, kuratorka wystawy i redaktorka tomu Figury retoryczne. Warszawska rzeźba architektoniczna 1918– 1970. Pasjonatka łupin żelbetowych i architektury kolejowej, monografistka zburzonego katowickiego dworca Szesnaście żelbetowych kwiatów. Nowy dworzec kolejowy w Katowicach.