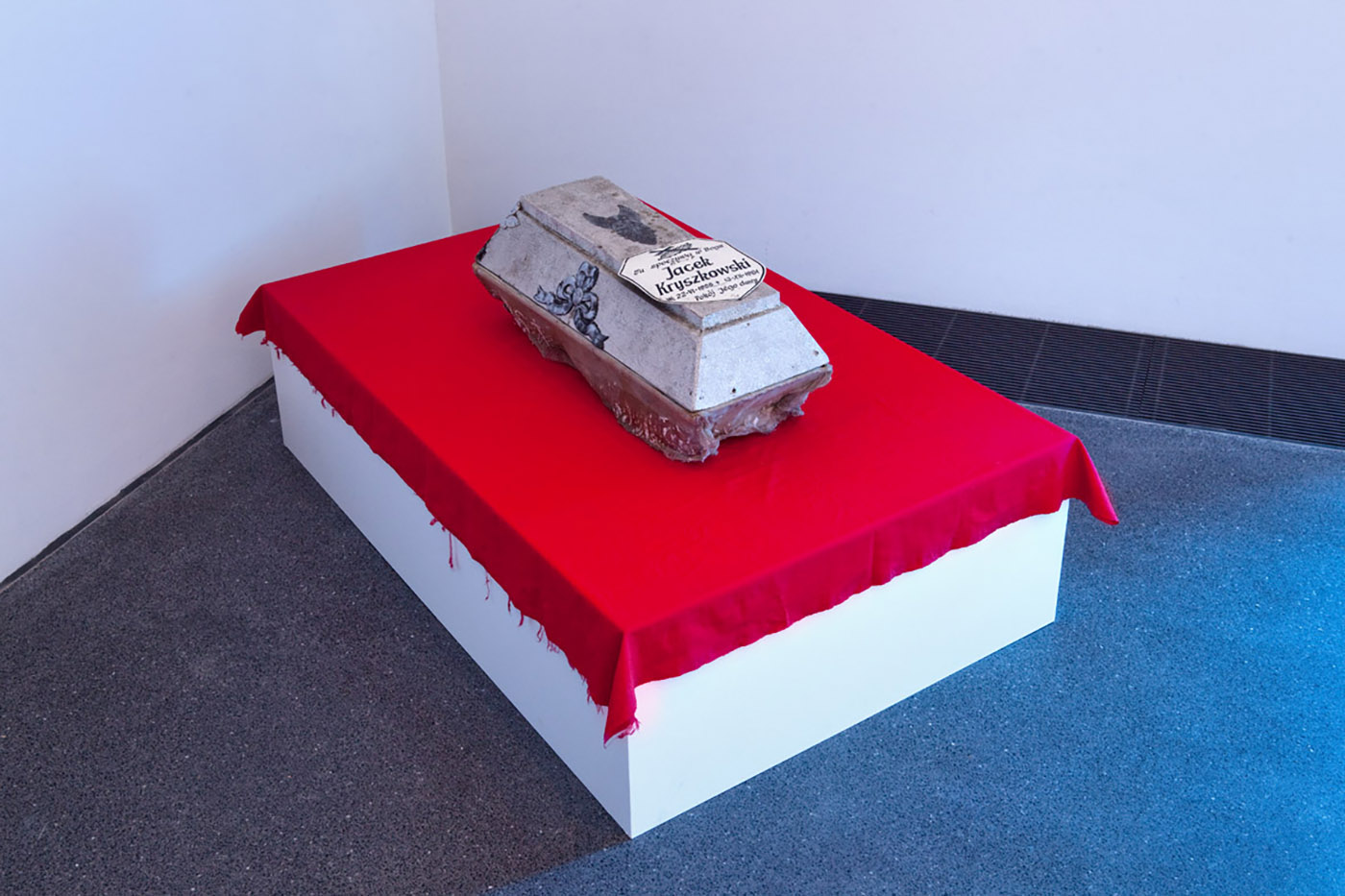 All Hail to Black Art: The Writings of Jacek Kryszkowski
Twórczość literacka Jacka Kryszkowskiego
https://miejsce.asp.waw.pl/en/czesc-czarnej-sztuce-2/
Abstract
The article focuses on a brief moment in the practice of Jacek Kryszkowski when in 1985 he withdrawed his input from Tango magazine published collectively by a group of neodadaist artists. The decision was based on a conclusion that the Pitch-In Culture in which he was previously involved was not radically changing the field of art because it was sill based on commodity fetishism. Kryszkowski founded a magazine with a different title where he mainly published his own articles of diverse structure and contents. Kryszkowski tried to substitute 'object making' with 'description of attitude' which he considered the proper work of art. This was an implementation of his idea of a Personal Point of Observation and Shaping Artistic Flora as artistic practice that worked within and on the institutional framework of art.
The gesture of withdrawal from art in favour of writing is juxtaposed in the article with the contrary move of Marcel Broodthaers. A specific elegiac tone of some of his 1985 writings also suggests that he employed a special historical politics that was similar to effects used by Guy Debord to reclaim 'spectacular time'. The article thus reveals Kryszkowski as an artist conscious of reification processes and inventive in terms of creating new types of distribution of art and ideas on art, thereby trying to find new possibilities for art creativity in a postconceptual era.
This article is only available as an abstract in the English version of our magazine.
Kurator w Muzeum Sztuki w Łodzi. Zrealizował m.in. projekty: Long Gone Susan Philipsz, Poszliśmy do Croatan (wraz z Robertem Rumasem), Fabryka Mariusza Warasa i Krzysztofa Topolskiego, MORE IS MORE (wraz z Agnieszką Pinderą i Joanną Zielińską), Melancholia sprzeciwu (wraz z Agnieszką Pinderą), Spojrzenia 2011, Dźwięki elektrycznego ciała (wraz z Davidem Crowleyem) oraz Prolegomena do nauk ekonomicznych prowadzonych od kuchni. Trzydzieści lat Galerii Wschodniej. Kurator Pawilonu Polskiego na 55. Międzynarodowej Wystawie Sztuki w Wenecji. Zwycięzca (z Agnieszką Pinderą) konkursu im. Igora Zabla w 2011 roku. Wykładał na Akademii Sztuk Pięknych w Gdańsku. Od 2015 wiceprezes polskiej sekcji AICA.